The Grey Lady Music Lounge, Sunday 7th September 2014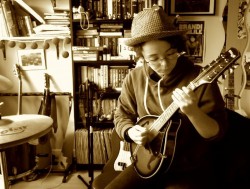 click to enlarge
little Rach has been described as "A wee folkie with a punk spirit " and "Like Joni Mitchell meets Pam Ayres, via Johnny Cash".
She prefers to let others decide for themselves.
Carrying with her a beautifully pure voice, a true sensibility for live performance, and songs that will make you laugh, cry, and wonder.
She is currently touring across the UK with her six string guitar, and SatNav... like a true 21st Century Troubadour.
Armed with biscuits, little Rach has found herself all over the country, taking in a support slot for Dawn Landes, appearing at the 'Under The Stars' festival on the same bill as Richard Thompson, Sarah Jarosz and Kate Rusby and also featuring at the Wimborne Minster Folk Festival.
Her debut album 'If You Go' was released at the start of June on Farm Folk Records.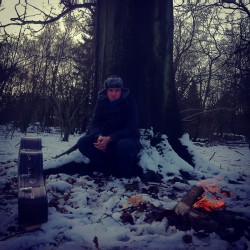 click to enlarge
David began songwriting in 2001 on a trip around the world, with a 6-chord songbook and cheap guitar as his tools and only companions. Alas, the boybands were dead and gone, so he turned instead to the likes of Paul Simon, Bob Dylan and The Beatles to show him the way. In the years since, David has played gigs all over the South-East, establishing himself as a regular at the Grey Lady with his unique blend of acoustic roots, blues and folk music. He released his debut album 'Bonfire Music' in 2013, his EP 'Be Back Soon' in 2014, and his homemade album 'Night Moves' in 2015. You can download all his music online for free!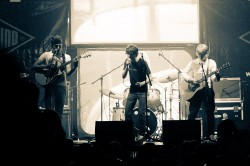 click to enlarge
The Alamo are an acoustic trio from the Tunbridge Wells area, made up of lead singer Jack Ferguson, guitarist Ben Kitson, and guitarist and singer Max Kotz. They have been writing their own music since shortly their formation in early 2012. Taking inspiration from a wide variety of genres, from older bands such as Lynyrd Skynyrd, to more modern artists like Ed Sheeran, they have been performing at various venues having recently taken their first steps into the gigging world. Ben and Jack have both played in bands previously, with Jack's band having played at numerous locations such as the Stag Theatre Sevenoaks, and featured on Kent Fm Radio. As well as continuing to write music as ever, The Alamo have more recently recorded a series of demos which are all available to listen to and download for free online. They are now working towards an EP, which will hopefully be available soon.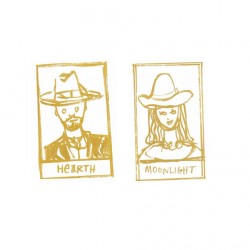 click to enlarge
"Hearth and Moonlight" are Flash Hearth and Jessie moonlight an Americana/Country duo from Kent, with roots from Wales, Virginia, Chicago and Argentina. They have recently formed and spent the last year playing acoustic gigs in Italy. Their music is heavily influenced by Folk, Americana and blues music of the 1930's. They write original material and perform variations on traditional folk songs.