The Grey Lady Music Lounge, Wednesday 9th July 2014
This is a three act show.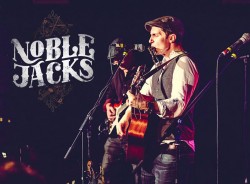 click to enlarge
We are Noble Jacks! We are a having a great time developing our commingled alternative musical style, with influences both musically and culturally from around the world and we invite you to join us on our Noble journey! The band members have individually specialized in different genres of music including folk, rock and pop which together (we hope) allows us to write songs in a fresh contemporary style with hints/ influences of some of our favorite artists such as Kings of Leon, Frank Turner and Mumford and Son's flying around here and there!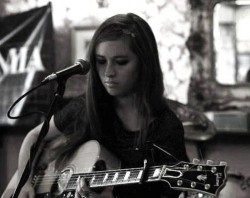 click to enlarge
Eleanor Mason is a singer songwriter from Hastings who plays acoustic guitar and sings. After having a long break from gigging due to doing her A-Levels, she is looking to get back to playing again and also looking to start up a band. Her music has been described as anything from folk to pop and soul. Eleanor has been influenced by artists, such as: Carole King, Stevie Wonder and Joni Mitchell.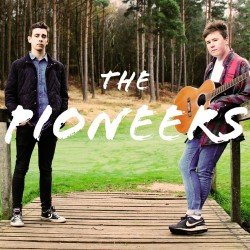 click to enlarge
The Pioneers is an acoustic duo made up of George Halliwell and Dan Dearlove, who combine strong harmonies with memorable melodies and lyrics in an exciting and feel-good sound. They first formed in 2011 and have been writing and gigging ever since, refining their sound and blending influences from pop, folk, country and rock. They recorded their self-titled E.P. in 2014 and are currently working on their second release. Both George and Dan also constitute two out of the three members of the band 'Catching Mangoes' who regularly play in venues and bars in Brighton and Hove.