The Grey Lady Music Lounge, Tuesday 20th May 2014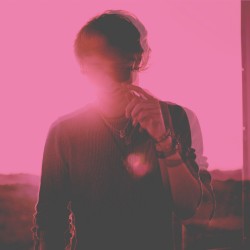 click to enlarge
FØNX studied music at The Brit School and has been on his musical journey since, writing and producing his music and gigging around London, South East and playing festivals including Barn on The Farm, LeeFest, Cornbury Festival and Isle Of Wight Festival. With previous songs played by Huw Stephen's Radio 1 and Tom Robinson Radio 6 and support from BBC Introducing, FØNX has taken a new musical direction over the last year.
Having signed to Intune Addicts (Management) & ATC (Booking) and with more collaborations to follow, FØNX has recently been in the studio recording new material with Grammy Award-Winning Producer Tommaso Colliva (Muse).
FØNX debut single 'Hit Me Hard' is now available on all digital platforms and Hit Me Hard EP is now available to purchase as limited edition exclusively at FØNX shows.
Influences include - Frank Ocean, D'angelo, Kanye West, Childish Gambino, Tame Impala and many more.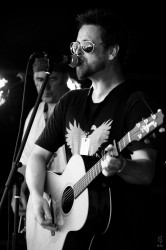 click to enlarge
The Varlies are a homegrown Tunbridge Wells rock band. Formed back in the
early 90s by guitarist, Kev Amos and singer, John Whitehorn, they have
been delighting audiences and listeners alike ever since with their own
blend of music and infectious live performances. The Trinity show is set
to offer a chance to catch the full band in one of their now rare
performances together where they will be performing songs from their last
four albums. With Paul May on drums and Steve Mealing on bass completing
this fantastic line up, this really be one not to be missed. Paul Dunton
Says... "The Varlies are quite simply one of the best bands I have ever
seen live. Their sublime musicianship and infectious melodies underpin
their undoubted ability to create fantastic music. This is band that takes
you on a rollercoaster of emotions! Expect everything from high energy
foot stomping rockin' tunes, funky grooves and hire wire guitar riff's to
beautifully crafted acoustic ballads. John Whitehorne is an exceptional
vocalist, with an incredible range and tone that reminds me of Neil Finn, with shades of Bon Iver's falsetto at times. The band's
live sound is hard to pigeon hole as they have their own swagger and
style, however if you said names such as The Dave Matthew's Band or a
rockier version of Crowded House that would give you an idea!"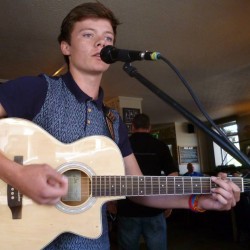 click to enlarge
I'm James wood, a 15 year old singer song writer from Tunbridge Wells. Ever since I could talk I have been singing, and have been playing the guitar since the age of 7. Since the age of 8 I have been having guitar lessons, and I have also been to two recording studios over recent months producing an album called Lullabies. I play at lots of festivals and gigs around Kent, and I am also part of a local charity project called AVP. I have been with AVP since January 2013, and it's a great way to gain experience. I have been playing live for about two years now, playing originals and covers such as; Ben Howard, Mumford and Sons, Jake Bugg, Coldplay, Editors and so on. I feel very appreciative for all the experiences I have had and I hope to keep sharing the music I love.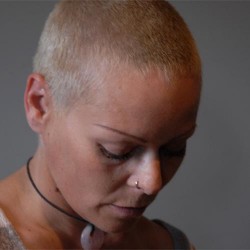 click to enlarge
Georgie began life in Essex in tough times. The attractions of fame and fortune seemed like an escape.
In the early 2000's a career as a pop singer beckoned. Following appearances and touring with Atomic Kitten, her unusual voice and original lyrics had attracted record companies and promoters. There were even plans to build a girl band around her, but she became ill and her journey ever since has been one of pain and suffering.
During operations, hospitalisation, broken relationships, financial struggles, and responsibilities of motherhood music became a solace and inspiration- telling the story of her struggle. Proper pain management is now helping her compose and perform for you.