The Grey Lady Music Lounge, Friday 3rd January 2014
Five acts this time! Headline at 10:15pm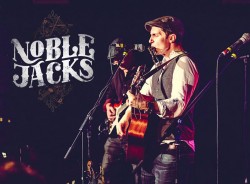 click to enlarge
We are Noble Jacks! We are a having a great time developing our commingled alternative musical style, with influences both musically and culturally from around the world and we invite you to join us on our Noble journey! The band members have individually specialized in different genres of music including folk, rock and pop which together (we hope) allows us to write songs in a fresh contemporary style with hints/ influences of some of our favorite artists such as Kings of Leon, Frank Turner and Mumford and Son's flying around here and there!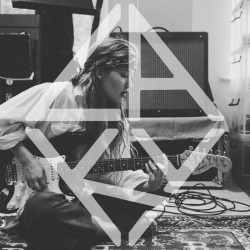 click to enlarge
With her clever lyricism, raw maturity and laidback pop with folky undertones, LAKY, previously known as Kyla Stroud, is sure to charm you. Taking inspiration from eclectic 70s and 80s music, including classics like Earth Wind and Fire, Joni Mitchell and even Dolly Parton, as well as more current names such as Jade Bird, Christine and The Queens and John Mayer, LAKY has created her very own sound and is about to explode on the scene. Keep your eyes peeled!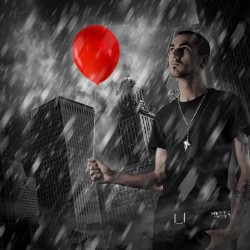 click to enlarge
Code: Marla is a musical project based completely around a love of sound. Led by CJ Thorpe (Bass, Beats, Synths + Production) and featuring new vocalist Millie Davis, Code: Marla combine elements of live electronic music and organic bass tones with complex textures and harmonies. Influenced by a mixture of ambient trip-hop and dubstep, Code: Marla fuse elements of genres to create a dark, hypnotising atmosphere. Signed to online record label Bitnormal Records, and with a new EP (Press X To Jason) now available, Code: Marla are setting out to shake the foundations of every venue they play.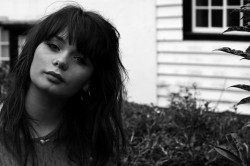 click to enlarge
Holly is a unique artist with a creative mind. Classically trained on piano and voice and being self-taught on guitar she has been described as a mature focused musician with an aptitude for writing songs that capture the imagination. Holly has experience in playing at many events and was awarded the sponsor Gift Daze's prize at age 16 when she performed at a Tonbridge Talent Show Competition with the song she wrote "Through the Dark". One of the judges wrote later that "Holly has a lovely rich, slightly gravelly voice which is quite unique". She has experience in bands such as the trio harmony group The Hers with Shame About the Name and hopes to join and create more groups in the future. She has a wide range of influences with a foundation including Coldplay, Kings of Leon, Adele, Eva Cassidy, Amy Winehouse and Alicia Keys however more recently her musical development has led her into the world of jazz. She is now heavily inspired by classic soul jazz singers such as Etta James, Aretha Franklin, Sarah Vaughn, Nina Simone and Ella Fitzgerald which is evident in her song writing. Studying Music at The University of Bristol she hopes to broaden her musical repertoire and find her niche to begin her musical career.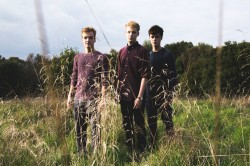 click to enlarge
Soundwave - "You - a warm bluesy tune with enough scope to get you through any day of the week."
Backseat Mafia - "A simply great, uplifting and easy to listen to band."
Originally starting out as a folk duo at the beginning of 2013, The Floodgates is the brainchild of 17 year old singer/lead guitarist Martin Stenning, and bassist Tim Fullbrook. "We just dabbled with the idea of playing together. We started with YouTube cover videos of Mumford & Sons in the garden and...ran with it." A year on, their success has become much more than an idea. Now teamed with Alex Wane on percussion as well as session players Sander Priston and Eden Fish on keys, the band has begun a new sound entirely. Combining folk and blues, it's easy to hear their influences – Mumford & Sons, Paolo Nutini and Tom Odell. But it's far more intriguing to hear their own, fresh approach. While they have the blessing of youth on their side - only being 17 years old and still tackling their A Levels - there is also a maturity to their sound that fits together perfectly, making it clear these boys stand out of the herd.
A few hours busking in London caught them enough attention to be personally invited along to Heavyweight boxing champion, David Haye's gym to play at an open day, and they haven't looked back since. In just one year, they have gone from their YouTube videos to headlining shows around the country, releasing their debut EP 'God Knows', helming a vastly growing online presence and planning a small Summer 2015 Tour, showing that in the upcoming months; The Floodgates are one to watch.
New Single 'You' out now. Available to download on iTunes and stream on Spotify.