The Grey Lady Music Lounge, Wednesday 23rd October 2013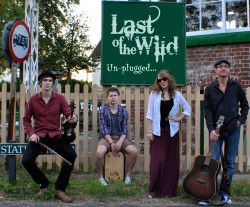 click to enlarge
Last of the Wild set out rediscovering and reinterpreting traditional tunes and songs, playing pubs clubs and festivals in the south east of England. More recently the band has been writing original material with a trademark 'Foot-Stomp' ingredient. Last of the Wild has had the pleasure of working and collaborating with many different musicians, also featuring a mix of male and female vocalists enriching our journey along the way. Will and Ant and are now joined by Mr Oli Clifford to add even more fun to the mix!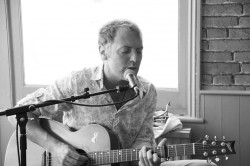 click to enlarge
Local singer/songwriter; Logan Wilson's recently released album entitled 'Geography' is described by Andy Gunton of Hastings Rock as "one of the best locally-produced albums I've ever heard", praising its "high level of musicianship". Geography harks back to the carefree days of summer, though in no way shies away from the darker side of life. Born in South Africa and currently living in East Sussex, Logan is actively giging up and down the country with his band comprised of Steve Hope (keys), Simon Shaw (guitar/vocals), Sacha Trochet (percussion/vocals) and Matt Novis (bass guitar/vocals) at numerous prominent venues and festivals. Logan continues to enjoy regular airplay and live sessions on BBC Radio 2 on both the Janice Long and Terry Wogan shows and is on the cusp of signing to a major label. Influences include Paul Simon & Neil Finn.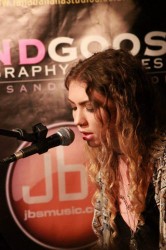 click to enlarge
Annie Chew is a singer-songwriter hailing from Tunbridge Wells. Annie has performed all over the south east including esteemed London venues such as The Pheasantry on Kings Road. Annie loves to perform at her home town venue, The Grey Lady Music Lounge and has been performing there for several years now. Annie's musical tastes are very diverse but she has often felt inspired by modern day artists including the likes of Adele, Norah Jones, Amy Winehouse, Tori Amos and Carole King. From September, Annie is set to study music at BIMM (British & Irish Modern Music Institute, based in Brighton) an she is looking forward to the prospect of working and studying with fellow musicians and songwriters. Annie says" I am really looking forward to joining the academy at BIMM, I believe this will prove to be the next step in my development as an artist and I am excited to see my writing evolve during the whole process. In the longer term I plan to release a recording of my songs and in the meantime will be focusing on my live shows and keep writing new material."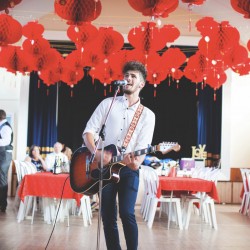 click to enlarge
Hannigan is a 20 year old singer-songwriter from Kent, who has been playing as a solo artist for about 4 years now. He has been involved in a wide variety of projects in the past which has lead him to an alternative acoustic sound with drops of inspiration from everywhere. Although he has been influenced by many artists Hannigan draws heavily from the songwriter "Passenger" for lyrical content creating meaningful songs that everybody can relate too.