The Grey Lady Music Lounge, Tuesday 2nd July 2013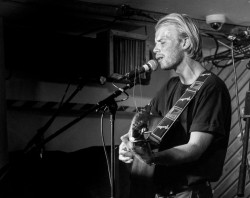 click to enlarge
Freddy Green has been performing around Kent since 2009 and writing music for what he would describe as the most significant years of his life. As a largely self taught musician he takes his influence from a range of artists including Ben Howard, Justin Vernon, John Mayer and Ray Lamontagne, but his varying taste in genres of music brings out a unique sound reflected into his own. Amongst other things, Freddy has performed at "Barn On The Farm Festival" with artists such as King Charles, Ben Howard and Ed Sheeran. Freddy's sole aim in life is that he can go through it happily with music at the centre, one way or another.
Following those few years of excellent progress with song-writing and gigs, he put together a band of musicians, adding various colours and textures to the music and providing sensitive, intelligent ideas whilst maintaining the feel of Freddy's roots, glorious songwriting and inventive lyrics. Combined together the band have a very exstensive gigging record, ranging from your local pub all the way to soho's "Ronnie Scott's Jazz Club", filling in all the gaps in-between!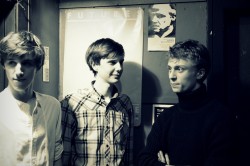 click to enlarge
Hero Blues is a truly unique band from Kent incorporating a wide range of genres into their folky sound, which is defined by uncommon instruments, catchy melodies and homemade technology such as the telephone microphone. Taking advantage of multi-musicianship and classical training, Hero Blues are an exciting and eclectic live act with a repertoire that ranges from quiet folk songs to loud rocky riffs to upbeat ragtime/blues. Luke Fraser (lead vocals, guitars and mandolin) Will Bouette (backing vocals, bass guitar, accordion and cello) and Sam Hague (backing vocals, drums and percussion and guitar) all attend the Judd School and formed 'Hatful of Rain' around Christmas 2010 and started gigging in early 2011. Now called 'Hero Blues', the band is working on developing a stripped down set to provide another side to their growing reputation as an "up-and-coming" live band, supporting major touring bands at venues such as The Forum. Hero Blues is signed with Relium X Records and is recording and performing as much as possible and has just released their debut E.P. Influences in songwriting range from modern bands such as Mumford & Sons, Radiohead and The Raconteurs to older groups like Dire Straits, Led Zeppelin and Fleetwood Mac. Being tipped by many as a band to watch, Hero Blues are not to be missed.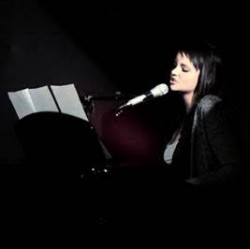 click to enlarge
Zoe is a singer songwriter from Kent, currently studying English and Creative Writing at Reading University. She has been performing live for the past six years and has been writing her own material since the beginning of secondary school. In the past, Zoe has sung for Jazz Orchestras, choirs and musicals and continues to perform her solo sets in Maidstone and Tunbridge Wells. Influences include – Elbow, Tracy Chapman, Birdy, Fleetwood Mac and Sia. Zoe has also been performing while at University in music societies and local and live gigs and continues to compose her own material with a unique and affecting style.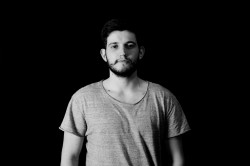 click to enlarge
Sam Firth is a contemporary Folk singer-songwriter focused on storytelling
with a highly conversational and introspective style of lyric. His live
performance commands attention due to the rawness present in his voice and honesty prevalent in his words