The Grey Lady Music Lounge, Wednesday 5th June 2013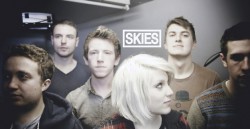 click to enlarge
Six piece indie/alternative band SKIES, have played with BASTILLE and supported DOG IS DEAD, featured on BBC Introducing in Kent, released 3 EP's leading up to a debut single. Started in Oct 2010 by Albury Cotter (lead singer) with a different line up under the name of BLAISE PAISEL, the new line up (renamed 'SKIES' in March 2013) have been together since 2012. SKIES released their second single in April 2013. Based in Folkestone, Kent, UK.
Members:
Albury (Alie) Cotter - Lead vocals/Acoustic guitar
Marc Giles - Drums
Jacob Boulton - Electric guitar
Rob Lyons - Electric guitar
Joel Tozer - Bass
Jericho Tozer - Synth
Influences:
Bastille, Bombay Bicycle Club, Bon Iver, Coldplay, Dog is Dead, Florence and the Machine, Foals, Mumford and Sons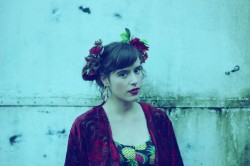 click to enlarge
Annaca is a Kent based singer/songwriter. She performs by herself on the piano as well as with her four-piece band that include Leo Humphries, Samuel Harrison and Ben Bashi. The music is very soulful and jazzy, with a playful electronic edge. There is a dramatic and theatrical essence about the music and performance Annaca and her band give out, having been described by the Emerging Icons as "a whirlwind of bright colours and rich, velvety sound."
In 2013 Annaca released her debut EP named, Haunted which was produced by the talented Jim Lowe (Stereophonics). The first single from the EP, 'Delilah' achieved record of the week status on BBC Kent Introducing. In Dec 2013 Annaca won a competition hosted by Dawsons Music and Yamaha Pianos whereby she was chosen by Jools Holland himself to open up his live show at the O2 Apollo in Manchester.
Hunger Magazine illustrates Annaca as "every inch the star her incredible voice promises". 2014 should be an exciting year for her having been working away at a new EP with electro producer Mike Joyce (IDNTY), hoping for release in the Spring of 2014.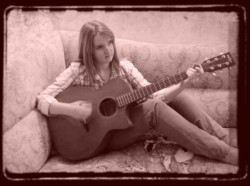 click to enlarge
Chloe Martyn is a singer songwriter from Tunbridge Wells Girls Grammar School. She has been playing at the Grey Lady since April 2010, and plays various other gigs in the local area. Chloe has been writing music for over six years now, starting back when she was ten years old. During the past couple of years she has written the majority of her songs. Playing at the Grey Lady for the first time that April encouraged and influenced her to work on new material.. She has now finished her first album, Avoiding Further Heartbreak, and has been to the recording studio to record a three-track EP, which features The Truth Is, Lost My Pride, and Avoiding Further Heartbreak.
Music has always and will always be a big part of Chloe's life, as she says "I feel my love and passion for music is what has enthused me to write my own. I hope that even if music isn't my profession, that it will always be my hobby."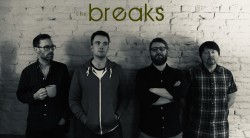 click to enlarge
Normally found hanging out at Dud's farm in the depths of Ashdown Forest, The Breaks are a lightly-bearded, folk-tinged pop band from the darker side of Tunbridge Wells. Influenced by acts like Okkervil River, Bonnie Prince Billy, Iron & Wine and Husky, their sound is at times melancholic, occasionally menacing, and always melodic, rich and tuneful. The band includes singer-songwriter Stu Cardwell on vocals and guitars, Andy Shonfeld on bass, Al Smith on vocals, keys, guitar, mandolin and banjo, and Alex Cooper on drums and percussion.