The Grey Lady Music Lounge, Wednesday 8th June 2011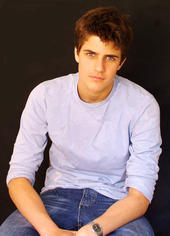 click to enlarge
Mike says: My intention with life is to write and perform music, the sort of music that I feel passionately about. Music that really means something, the lyrics are about how I feel and the music is the sound of my life. I will die trying because it's the only thing that really means something to me and I've always known that it's what I'm meant to do.
I hope you enjoy my songs, there's a small selection on this site from my most recent recording and one (Steph's Song) that won the Make It Break It 2005 competition.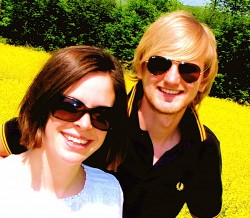 click to enlarge
Charlotte Brereton and Dan Clews collaborate to re-ignite a long-standing musical partnership which has seen them play a number of reputable venues and gain attention from both producers and industry bodies alike. Outside this project Dan has reached the heights of the BBC Radio 2 playlist and is now signed to George Martin Music Publishing, Charlotte has toured the States and played support for Hollywood star Juliet Lewis & The Licks. Expect to hear close harmonies, songs stepped in melody and lyrical imagery as Charlotte and Dan dust off some old and throw in some new.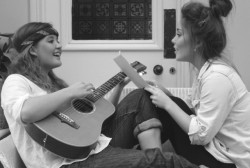 click to enlarge
"Writing as an observer is easy. I cleverly surround myself by incredibly interesting people; which not only makes me seem incredibly interesting (which I'm not I might add), but it also means I can write much better stories (or songs some people like to call them) than if I was writing about my own life experience! and I can offend people without them even realising it! aha! All jokes aside, I appreciate my friends astronomically! I had to fit in that word somewhere! honestly though, my friends and family are incredibly people and I'm pretty certain what ever talent I may have at least 50% of it is down to them..."
"There's a saying 'people see clearer through another's eyes'. I can be as honest as I like when I'm singing about someone else's life as I have no selfish or bias attachment to the situation… There are a few exceptions where certain situations have lead me to sing about my own life and also songs that are simply fictional…it may sound silly but if you're a songwriter it doesn't seem to matter what your songs about, it could be a song about fish and you'd still care for it, I don't know why? I don't really know why I write music, but I do, and I like It… if your honestly interested in what I'm (failing) trying to say in this silly paragraph please feel free to come and have a chat after I'll probably seem much more normal and if I'm having a good day I'll make more sense to!"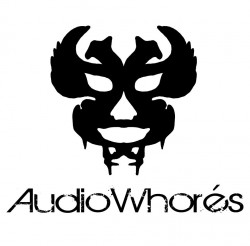 click to enlarge
AudioWhorés are a band made up of 5 friends who put their heads together in the summer of 2010, determined on delivering their own music to whoever would listen, drawing from a gargantuan array of influences from Living Colour, Pearl Jam, Rage Against The Machine, Stone Sour, The Metres and many more.
Although typically playing as an electric act (showcasing original material at such venues as The Water Rats, Camden Rock and ArchAngel), AudioWhorés have stripped back their sound to perform on the local acoustic circuit as well as various bars/clubs in London, particularly Soho, where they have been met with very positive reviews.
It was in late July of 2012 when they headed back into the studio to record their first album (which is due for release in February this year) and, for this month only, they have released their first single 'Slice Of Life' which is available FREE!! Download your copy of it at their bandcamp page.

You can also check out their brand new, Dexter-inspired music video for this track on Facebook: http://www.facebook.com/OfficialAudio