The Grey Lady Music Lounge, Sunday 12th September 2010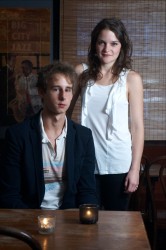 click to enlarge
Sarah Sheldrake & Oli Scheuregger are one of the leading acts at the show, with divine vocals and outstanding piano.
Having learned to play the piano at the age of 5, Oli has been teaching himself for the last 5 years. Though classically trained, he draws inspiration from jazz, ambient and electronica artists such as Little Feat, Herbie Hancock, Chick Corea, Athlete, E.S.T, Richard J. Lewis, Aphex Twin, Trio Elf, M83, MoodBungalo and Yoav. Oli has just finished secondary school and hopes to study sound recording at the University of Surrey.
Fusing his creativity and musicianship with talented singer/songwriter Sarah Sheldrake, the duo actively write and perform together offering a distinct live sound which encompass soul, pop, folk, jazz, electronic and blues influences. Sarah is studying music in her first year at Southampton University and comes back to Kent to collaborate with Oli between their studies. Some of Sarah's influences include Jeff Buckley, Bon Iver, The Cinematic Orchestra, Catherine Feeny, Madeline Peyroux, John Martyn and Sufjan Stevens. Paul recently awarded the duo free studio time at Audio Sorcery Studio's in Wadhurst providing the opportunity for Oli & Sarah to record their debut CD with local producer Paul Midcalfe in August of this year.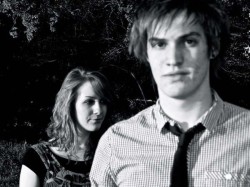 click to enlarge
Ollie is an acoustic singer/songwriter from Tonbridge, Kent. After growing up playing in local alt-rock bands, he decided to go it alone in the summer of 2008, playing his first solo show at the Tunbridge Wells Forum in September 08. Since then he has played towns across Kent and showcases in London and Brighton too. He is also involved with the BBC Kent Introducing, having played a live session with Phil Harrison back in January of 09. Livi Middlemiss joined forces with Ollie earlier this year adding her distinct etheral tones to the live sound. Livi's musical interest is focused around jazz, blues, reggae and soul with Bob Marley, Nina Simone and Aretha Franklin proving to be inspiring influences. Livi also has a wide interest in Folk/rock, Metal and progressive rock. Additional influences include artists such as Reuben and Frank Turner. Taking the simplistic arrangements of folk, mixing it with the direct lyrical style of alt-rock and throwing in some good ol' fashioned catchy melodies is what the music is all about!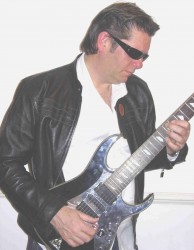 click to enlarge
Barry J McCormack is a musician based in Tunbridge Wells Kent England.The musical style is feel good with an upbeat tempo.He normally plays in a funky rock style with the rock band Disgusted of Tunbridge Wells however tonight he will make a rare performance playing solo. He normally composes all of his songs on the acoustic so tonight is the first chance to hear them just as they were composed. Barry was also the lead singer with the Fabulous Hoolie Moolies which were a popular band on the local circuit.He has been described as "vibrant charismatic and flamboyant character playing a pulsating funky rhythm with a bluesey tilt" With thought provoking and humorous lyrics and strong guitar emphasis his set will get your foot tapping. Barry has also played to great applause at the Cambridge folk festival supporting Joan Baez, Bert Jansch and Davey Graham. The last time he played the grey lady, they were literally dancing in the aisles!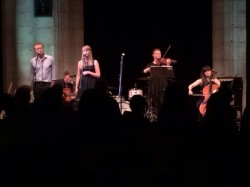 click to enlarge
Singer-songwriter, Paul Dunton leads his own unique cross-over orchestra providing an atmospheric fusion of alternative and pop with a classical twist. Paul & his Orchestra take influences from varying modern day artists such as Pink Floyd, Elbow, ELO, Turin Brakes, Massive Attack, Damien Rice and contemporary composers such as Samuel Barber, Ludovico Einaudi, John Barry and Hans Zimmerman. The Orchestra performs Paul's own compositions and a varied selection of uniquely arranged standards from a wide range of artists. The line-up of 8 violins, 4 cellos, guitar, flute, bass and percussion accompanies Paul on vocals and piano, joined by his lead vocalists, Charlotte Andrew and Poppy Raine. Paul and his Orchestra regularly perform at concerts, festivals and private events throughout the UK and internationally, including headlining the Theatrium Wilhelmstraße Festival in Wiesbaden, Germany and an 8 state tour of the USA which culminated in a spectacular roof-top performance on top of the New York Strand Hotel. Increased attention and success led to the orchestra being featured on BBC Radio 2 by Joan Armatrading with interviews and airplay of one of Paul's songs, 'Don't Forget'. This led to Paul supporting Joan Armatrading on five occasions during her recent UK tours.