The Grey Lady Music Lounge, Sunday 27th September 2009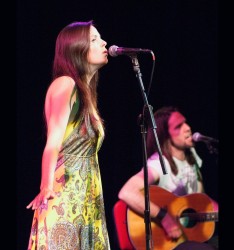 click to enlarge
Formed in 2010, Kent based folk/country artists The Breretons are set to emerge on the London music scene this year with a string of live dates and a debut album scheduled for release in the Autumn. Born from the ashes of London based rock outfit The Original Sinners, the brother/sister duo Marc and Charlotte are returning to their folk roots, playing heartfelt story telling songs of rare poetic quality. Their haunting harmony vocals are accompanied by Alex Metcalfe (piano), Kirsty Mangan (violin), Jim Cox (drums) and Pete Clements (bass).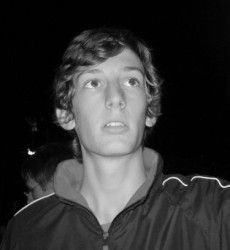 click to enlarge
Andrew is seventeen years old and currently studying for his A-Levels. He has been playing guitar and singing for the last few years and about six months ago began seriously writing his own material. His music often reflects his own life experiences and his style has been influenced by artists such as Paulo Nutini and James Morrison. Andrew often performs with his good mate Tom Wright on Bass Guitar and they have plans to record an E.P. together and gain further experience by playing more gigs.
click to enlarge
Tunbridge Wells based singer/songwriter Barney Jameson recently enjoyed an excellent debut at the recent Local & Live Music festival on the Pantiles Bandstand. Barney's recent return to performing live brings to and end a gap of seven years. Barney's atmospheric style mixes frank, honest lyrics with classic, emotive melodies woven around his versatile, haunting tones, influenced by artists such as Jeff and Tim Buckley and Ryan Adams. Barney has enjoyed numerous performances in 2007/2008 at the 'Paul Dunton & Guests' evenings at The Grey Lady Music Lounge and has already established himself as one of the most engaging soloists at the show. In a previous life Barney was the singer in a band called Sugarstone, with whom he performed all over the South of England. Then he went bald.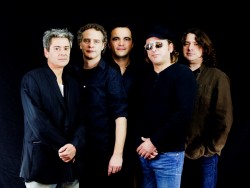 click to enlarge