Nando (aka Simon O'Kelly)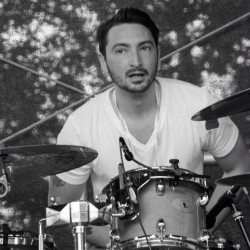 click to enlarge
Nando - musician and music entrepreneur who received a degree in Professional Musicianship and Music Business from BIMM where he went on to join Pop/Rock band, Clockworks with whom he toured France & The Mediterranean for months at a time.
Nando focuses heavily on his music-tech start-up, Muzivo and plays drums for other great artists including Ricky And The Hats, Lee Willz and covers with the band, Dirty Pillows.
Inspired by John Mayer and many US singer/songwriters he now focuses on his soulful solo sound which includes his electric guitar and keys creating catchy melodic songs on the way.
Last played:
The Grey Lady Music Lounge, Wednesday 1st April 2015
Nando (aka Simon O'Kelly), Georgia Lee, Quentin Holway, Ricky and The Hats