Melinda Ortner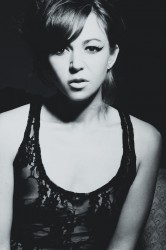 click to enlarge
With a song already on the charts, no less in the top 100 on itunes Finland and recent grand prize winner of MTV's "Steal The Spotlight", Melinda Ortner is well on her way in the music world. She has three recent song placements in the feature films, I Hate Valentine's Day by Nia Vardalos (My Big Fat Greek Wedding) and American Pie 7: Book Of Love, She's written for Chevrolet, and recently licensed a song to Glen Ballard's young new artist also working with Desmond Child and The Jonas Brothers.
In August, she opened for Joe Jonas, Miguel and Cobra Starship at the pre-VMA's House Of Blues.
Melinda was chosen as one of 15 songwriters of the year for ASCAP's Johnny Mercer Project. She got to perform at Kate Hudson's Christmas Party last year and was voted "Best of Sundance Music" also performing at SXSW. She was invited to perform the ESPN Dinner Party and several film premieres. Melinda is in the middle of a 4 month Europe tour and debut album launch.
http://melindaortner.fanbridge.com/
Last played:
The Grey Lady Music Lounge, Wednesday 7th December 2011
(Special guest from USA) Melinda Ortner, Guy Osborn, When Colours Collide, Sarah Tonin