KAY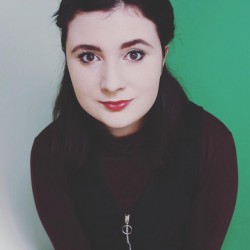 click to enlarge
KAY is a singer/songwriter based in Sussex. Honing influences from artists like Alex G, Kate Bush, Keaton Henson and The Cure. KAY writes openly and honestly about her own experiences of having bipolar disorder.
Although KAY has been on hiatus for a handful of years she is now back with a vengeance. Playing dark and sometimes sardonic tunes to help continue her own conversation about mental health, and most importantly tell stories from her life.
KAY has performed around the local area over the years and played in several bands. Including sets at The Grey Lady, The Forum, Local and Live, Unfest and various coffee shops and bars. The goal for the future is to release a debut EP and continue to perform and build up her audience.
Last played:
The Grey Lady Music Lounge, Wednesday 8th May 2019
KAY, Paul Gunn Collective, Isabella Coulstock