Heyzeus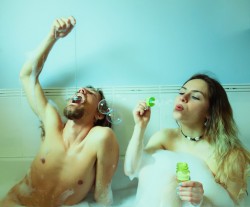 click to enlarge
Heyzeus is an Alternative Rock group, from the UK. The duo is comprised of singer/songwriter and guitarist, Jamie Andrew, and partner Jessica-Louise on the drums/percussion. The pair met after Jessica, from Berwick-Upon-Tweed, saw Jamie on an ITV1 Saturday night TV show, and decided to track him down and travel the length of the country to meet him!
Catchy melodies and real feelings, delivered by some beautifully raw, and edgy rock vocals, sung over riffy guitar parts, make Heyzeus a group like no other of their time. The genre, described by Heyzeus himself, is known as 'Etheric Rock'.
Jamie Andrew has been busking all over the world for the past few years, as a solo musician, performing his songs on some of the worlds most famous streets. Continual exposure through busking has earned Heyzeus some credible gigs at venues such as 'Ibiza Rocks' & 'Hollywood Roosevelt' Hotels.
Earn yourself a physical copy of Heyzeus' acoustic 'Unplugged' album; out now.
Heyzeus on Twitter (@heyzeusjamie)
Last played:
The Grey Lady Music Lounge, Wednesday 18th July 2018
The Pioneers, Matt Falloon, Heyzeus