Ellie Wade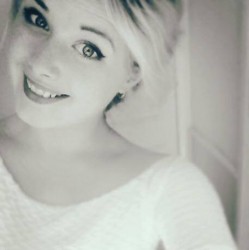 click to enlarge
I am a budding singer-songwriter from Tunbridge Wells with a great love for music of all genres. My music is predominantly acoustic, with a few folky elements thrown in here and there!
When I was 14, I asked for (and received) a guitar for Christmas. I started teaching myself on Boxing Day that year!! I must admit, writing music started off as a very personal sideline for me; a way to express emotions; I never felt the need to show anyone what I'd written.
Now I look forward to showing the public my music and knowing that they enjoy it, and even relate to it. Music has always been one of my greatest passions and, as I'm sure for many others, it's something that will always be a part of my life.
My main inspirations are Adele, Gabrielle Aplin, Passenger, Bob Dylan, Kate Nash and many more singer songwriters!
https://www.youtube.com/channel/UCVLkpoue4Ur7X8a5uYbo-gw
Last played:
The Grey Lady Music Lounge, Wednesday 16th May 2018
Artist (TBC), Ellie Wade, Laura Lamn, Sarah Tonin