Chris Rush (Pure Assassins)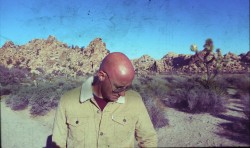 click to enlarge
Initially formed in 2007, Pure Assassins are a collective of musicians with an out-and-out progressive Rock style. With Chris Rush at its heart, members have included Terl Bryant (John Paul Jones, Pete Murphy), Chris Mears (New Volunteer, Looper film soundtrack) and Simon Jeffery.
Formerly of Drum n Bass duo Calyx, vocalist and guitarist Chris Rush is the main songwriter of the collective. He has returned to his roots after releasing numerous tracks as a producer with Moving Shadow, 31 Records and Rugged Vinyl, amongst other labels. Calyx achieved extensive global radio play, including many airings on Radio 1 (notably John Peel), with their unique take on technostep/neurofunk.
Post his career in Calyx, Chris explored a sound closer to his passion for rock music. With the help of drummer Terl Bryant, they recorded the debut EP 'Nameless Delicious'. Lead track Draw Your Line was playlisted by Ace of Skunk Anansie on JuiceFM.
Careful listening to this EP and their more recent tracks reveals a host of influences, including Queens of the Stone Age, Soundgarden, Beck, Radiohead as well as many others. Now, after a long hiatus Pure Assassins are with new music and playing live.
Chris Rush (Pure Assassins) on Myspace
Chris Rush (Pure Assassins) on Facebook
Chris Rush (Pure Assassins) on Soundcloud
Last played:
The Grey Lady Music Lounge, Sunday 17th July 2016
Lazy Sundays, Chris Rush (Pure Assassins), Mairi Neeves and Hannah Haynes (joint set)