Antoine Lynn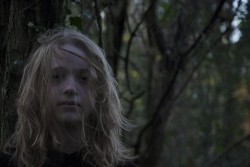 click to enlarge
With a guitar in his hands since the age of 7, budding musician Antoine Lynn has evolved massively as an artist, developing a style similar to that of The Tallest Man On Earth and Glen Hansard. Being only 14 when he started writing his own songs, many of Antoine's lyrics talk of the struggles he faced at the time, familiar to many teenagers today. The music became a release for emotions too difficult to talk about, letting his feelings lead his writing, making for intense and emotional performances.
His raspy, gravelly voice, rich guitar and rapid fingerpicking debuted back in December 2018 in his EP 'The Wind Blows Once', garnered the attention of professional musicians Dan Clews, Phoebe Katis and William Bruce who described his performances as 'colourful', 'compelling' and 'full of infectious toe tapping fun'.
Known for his metaphorical lyrics and distinct aggressiveness, Antoine's debut EP, ' The Wind Blows Once', has songs ranging from heartbreak to history, with a deep sense of personal ownership over all of his work.
Antoine's EP 'The Wind Blows Once' is available now on Spotify/Apple Music and most major streaming and download services.
https://www.instagram.com/antoine.lynn/
(https://www.youtube.com/channel/UCrb6IIik7B0Vk6dlWQjwnGA/
Antoine Lynn on Twitter (@RealAntoineLynn)