The Grey Lady Music Lounge, Wednesday 18th September 2019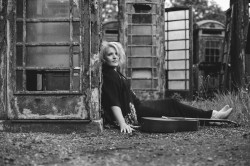 click to enlarge
Is a singer/songwriter living in Surrey.
She has worked as a function/backing/session singer for over 25 years. As a front woman with The Sirens Band she has travelled all over Europe, she has also worked as a backing singer, most recently for Brian May and Kerry Ellis on their Radio 2 live sessions. In 2011 Anna released her debut album 'Tales From a Telephone Box' Produced by Phil Hudson (credits inc Tina Turner, Carleen Anderson, the Lighthouse Family) Anna has just finished her second album, also with Phil, titled Under the Bed (and other hiding places ). She is currently taking her guitar on the singer/songwriting circuit and promoting her new album which she describes as ' a mixture of folky countryness with a hint of pop'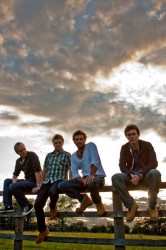 click to enlarge
One time solo singer/songwriter Charlie Rivers has witnessed a truly organic growth in his music which has slowly but surely taken on a full band sound, spurred on by Steve McCormack (guitar), Steve Bassett (bass) and Ash Rushman (drums). In the space of only 16 months, The Charlie Rivers Band has morphed from the 'hear-a-pin-drop' sounds of one man and his guitar, to an uncompromising full band musical experience. 2009 saw the guys play at the "Busking Cancer" launch event alongside "Madness," and attained duo slots at Hyde Park and Wireless festival. Last year the band launched their much anticipated debut album 'Tender Chaos,' playing a host of sell out shows both in the UK and abroad including a storming headline set at the the Local & Live Music festival. Their single "Crazy" received a great deal of local radio play and recent support sets have included Newton Faulkner, Matt Berry and Toploader. The band are currently working on their follow up album, having previewed some of their new material throughout the course of 2011, set for a release in early 2012.
Infrared are a newly formed band from East Sussex that have been playing since their first gig at the Bedford in London on September 22nd. Their music is very diverse and is influenced by artists such as David bowie, Queen, Muse and many more. The songs are written by lead singer, Lachlan Daly who is currently in his 2nd year of a Songwriting Degree at BIMM London. The lead guitar parts are written by Jimmy Latham who has been studying guitar since he was 7. The rest of the band consists of Will Buss on Drums and percussion; Cameron Preece on Bass guitar; Tass Alder on Backing Vocals and Kaitlyn Johnson on Keys. Their music has a very big sound with influences of Rock, Folk and Musical Theatre.