The Grey Lady Music Lounge, Wednesday 5th June 2019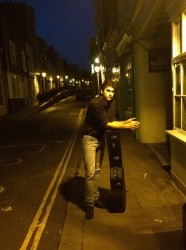 click to enlarge
Rob Picazo is a Rhythm & Blues singer and guitarist born in Madrid and based in the South East of England. He combines soulful vocals, relatable lyrics and bluesy melodies, all the while influenced by great Soul and Blues performers such as Sam Cooke, Ray Charles and Dan Penn. Following a two month trip through the South of the US, filming a documentary about roots music, Rob has played in popular venues throughout Sussex, Kent and London, and opening for great artists such as Gwyn Ashton, Brooks Williams, Martin Harley and Dom Pipkin. His first album, Spanish Moss was released on the 29th of September 2017.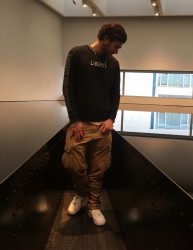 click to enlarge
I taught myself basic chords on the piano when I was 16 and have been writing songs since then. I've sung throughout my life but since leaving school it's become something that grounds me. The first song I both sang and played on the piano was Nirvana's 'Heart-Shaped Box'. Now, at 19, I have written a few originals based on certain points in my life. My musical inspirations and influences include, among others, Tom Odell, Lewis Capaldi, Bon Iver, Radiohead, Nirvana, Arctic Monkeys, Beatles, Alt J and Queens of the Stone Age. Settling on something completely original, my songs are written about love and, of course, heartbreak. Unique, I know. Although I have a lot of experience of performing, I have relatively little of playing piano and singing at the same time. Feel free to throw things at me if you don't like it. I get it.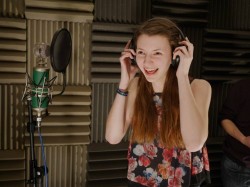 click to enlarge
Hannah is a 17 year old singer-songwriter from Battle, East Sussex. Having gigged with bands from the age of 14 and performed in the West End in the summer of 2015, Hannah is developing as a solo artist with a folk/pop influence and has performed in venues across the South East. She has begun work as a session singer and will shortly be releasing a live, acoustic EP of her own material.