The Grey Lady Music Lounge, Sunday 28th April 2019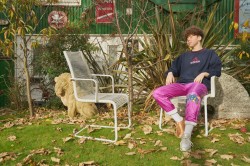 click to enlarge
I am a unique, acoustic singer/songwriter and all round musician based in Hastings, currently in the process of releasing my original music to the general public. At 17, i have performed at various events, parties, and weddings, regularly go busking, and have taken part in open mic nights in the local area, but am now looking to play to a larger audience and gain experience in the music industry. My interest in music began from an early age as i was always surrounded by my dad playing guitar, but i purchased my first drum kit at the age of 11, and taught myself the guitar and piano shortly after, which set me up for gigs at small venues. Despite aiming to make a living out of music in the future, for the time being i am just enjoying sharing my music with people, and hope to continue doing so for a very long time.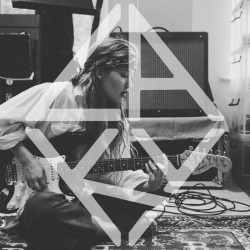 click to enlarge
With her clever lyricism, raw maturity and laidback pop with folky undertones, LAKY, previously known as Kyla Stroud, is sure to charm you. Taking inspiration from eclectic 70s and 80s music, including classics like Earth Wind and Fire, Joni Mitchell and even Dolly Parton, as well as more current names such as Jade Bird, Christine and The Queens and John Mayer, LAKY has created her very own sound and is about to explode on the scene. Keep your eyes peeled!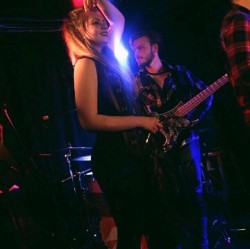 click to enlarge
Katy Virgoe is a songwriter that has always had a passion for performing, particularly with other musicians. Starting off as a solo artist she performed at small festivals and music events around the South East with her voice and a guitar, but since studying at BIMM she has found the joy in playing with other performers, giving her songs a new sound.
Katy's music is now constantly changing from having an electronic feel to an open acoustic sound depending on the musicians she's playing with.
An EP is currently in progress, but you can find Katy on Facebook.