The Grey Lady Music Lounge, Wednesday 27th March 2019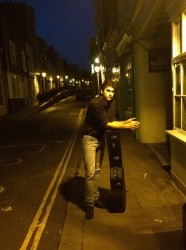 click to enlarge
Rob Picazo is a Rhythm & Blues singer and guitarist born in Madrid and based in the South East of England. He combines soulful vocals, relatable lyrics and bluesy melodies, all the while influenced by great Soul and Blues performers such as Sam Cooke, Ray Charles and Dan Penn. Following a two month trip through the South of the US, filming a documentary about roots music, Rob has played in popular venues throughout Sussex, Kent and London, and opening for great artists such as Gwyn Ashton, Brooks Williams, Martin Harley and Dom Pipkin. His first album, Spanish Moss was released on the 29th of September 2017.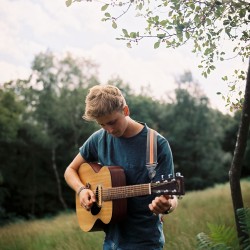 click to enlarge
For the last 10 years, I have been writing and performing my own songs and instrumental pieces. I have performed numerous gigs at various venues as well as several small festivals. Over the last three years I have been focused on my studies at university and honing my art. I have and will be playing charity gigs to raise awareness for different charity and disaster relief campaigns. I am inspired by a wide range of influences, including soul, jazz, folk, rock and modern pop music. My main influences at this time are Jack Johnson, Ben Howard and Bombay Bicycle Club.
The songs I write revolve around my relationships with the people around me, experiences that I have had and using those experiences to embellish a narrative in song. I find inspiration in experience and through arts and literature. Sometimes I think that the music says enough without the need for lyric, so I write instrumental pieces alongside songs.
In the next six months I will continue to write songs as well as develop songs I already have in my repertoire and release them. Over this same period I am looking forward to playing more gigs and developing various projects.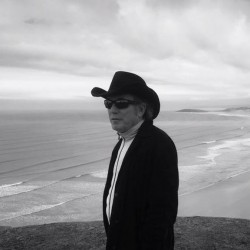 click to enlarge
Shep! is a cowboy sent from an alternative universe to explain the meaning of life. He found the only way to do this effectively was in the form of music – specifically Country BlueGrass Blues.
If you wanna singalong and win a prize here are some choruses:
Snakebite Street, Snakebite Street, snakes walk 'round on legs and feet
Snakebite Street, Snakebite Street, don't get bit by the people that you meet
From year to year, from day to day; from dawn to dark, from birth to grave
We are always, we are Always Heading Home
Come along, everybody come along, while the moon is shinin' bright
Get on board, everybody get on board, we're gonna Raise a Ruckus tonight
Everybody loves a Rockin' Man so rock like a man!
Run to the river, as fast as you can, the river is a friend to the running man
Down the River to the Sea, down the river to the sea
Time will carry you and me, down the river to the sea
Make sure you check out the new website for the live footage being filmed tonight at the Grey lady at www.shepmusic.com