The Grey Lady Music Lounge, Wednesday 13th February 2019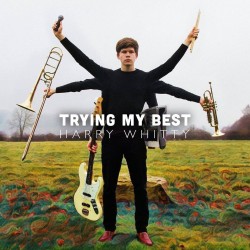 click to enlarge
Harry Whitty is a 17 year-old singer-songwriter and multi-instrumentalist. He grew up learning the piano and singing, then picked up the trombone at age 9. He started listening to jazz at around age 13 and, after hearing multi-instrumentalists like James Morrison and Jacob Collier, was inspired to learn as many instruments as possible and picked up drums, electric bass, trumpet and euphonium at around age 15.
His songwriting is inspired by many different artists such as Oli Rockberger, Theo Katzman, Jamie Cullum and Steely Dan. His debut EP entitled 'Trying My Best' features 5 original songs on a variety of topics, On the EP, Harry plays all the instruments as well as performing all the vocals. He can often be found gigging around Kent and London along with his band. He also works frequently with other songwriters such as Roberto Picazo. His second EP is due for release early 2018.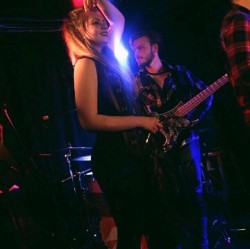 click to enlarge
Katy Virgoe is a songwriter that has always had a passion for performing, particularly with other musicians. Starting off as a solo artist she performed at small festivals and music events around the South East with her voice and a guitar, but since studying at BIMM she has found the joy in playing with other performers, giving her songs a new sound.
Katy's music is now constantly changing from having an electronic feel to an open acoustic sound depending on the musicians she's playing with.
An EP is currently in progress, but you can find Katy on Facebook.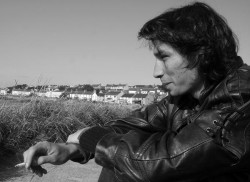 click to enlarge
Raised by pack animals in the south, Gronk was subsequently stationed in the Home Counties where he studied for A-Levels in navelgazing before escaping to London. He found moderate success with gothic psych-rock band Carnival of Souls in the early noughties, before meeting near-indifference at a handful of solo gigs in Brixton. A trip to the US followed, during which he discovered the marimba and returned to form the Body Doubles, a shambolic rock 'n' roll act currently limping around London's sawdust venues. Gronk writes folk and rock songs bolstered by a healthy dose of gallows humour, and appears tonight with Body Doubles lead guitarist Claud "the musket" Musker.
(TBC) Artist