The Grey Lady Music Lounge, Wednesday 23rd January 2019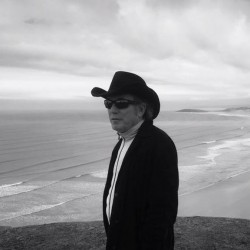 click to enlarge
Shep! is a cowboy sent from an alternative universe to explain the meaning of life. He found the only way to do this effectively was in the form of music – specifically Country BlueGrass Blues.
If you wanna singalong and win a prize here are some choruses:
Snakebite Street, Snakebite Street, snakes walk 'round on legs and feet
Snakebite Street, Snakebite Street, don't get bit by the people that you meet
From year to year, from day to day; from dawn to dark, from birth to grave
We are always, we are Always Heading Home
Come along, everybody come along, while the moon is shinin' bright
Get on board, everybody get on board, we're gonna Raise a Ruckus tonight
Everybody loves a Rockin' Man so rock like a man!
Run to the river, as fast as you can, the river is a friend to the running man
Down the River to the Sea, down the river to the sea
Time will carry you and me, down the river to the sea
Make sure you check out the new website for the live footage being filmed tonight at the Grey lady at www.shepmusic.com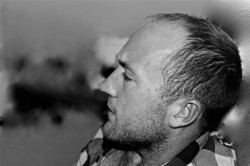 click to enlarge
Jez Harley is a singer/songwriter who is a regular performer with both The Good Ship Band and Harley & Woods. Jez has achieved commercial and critical success as a songwriter with Scott English and as a singer/songwriter in the early 2000's.
Jez wants to share some of the songs and sentiments that he feels are more appropriate for solo material - using just piano and voice, the work is delivered through stripped-back, intimate performances that aim to illuminate and contemplate life's most precious and delicate facets whilst inspiring the audience to respond to the material on an instinctive level.
(TBC) Nick Stephens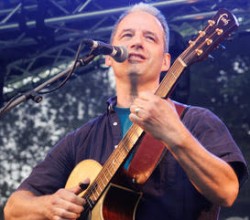 click to enlarge
To be confirmed.
Nick Stephens invented the Octave Guitar to create a very full sound for his Funky Blues Gospel songs. You can hear how good it sounds by watching the videos at Nick's website.
Nick opened the Local & Live Music Festival Mainstage in 2018. Jake Boyle's response to Nick's live work was: "F***ing incredible!" and Geno Washington said of his Octave Guitar sound: "Don't change sh**!".
(TBC) Artist