The Grey Lady Music Lounge, Sunday 12th August 2018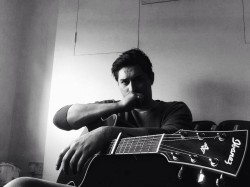 click to enlarge
Jack Leon Mackey is a singer songwriter from Tunbridge wells Kent. He has been performing for 6 years with bands and performing solo. The style of music he has adopted is a fusion between Jamie T and Alex turner. You can find his music on sound cloud, and he hopes to release an E.P in late 2014.
He has previously been in a band from Tunbridge wells named "Stray Dogs" from which he still likes to incorporate some of the songs into his set.
Look him up on Soundcloud for free downloads and constant updates.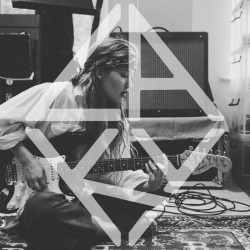 click to enlarge
With her clever lyricism, raw maturity and laidback pop with folky undertones, LAKY, previously known as Kyla Stroud, is sure to charm you. Taking inspiration from eclectic 70s and 80s music, including classics like Earth Wind and Fire, Joni Mitchell and even Dolly Parton, as well as more current names such as Jade Bird, Christine and The Queens and John Mayer, LAKY has created her very own sound and is about to explode on the scene. Keep your eyes peeled!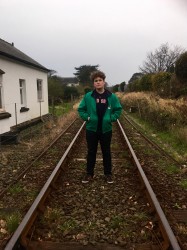 click to enlarge
Skippy Gonzalez is a 17-year-old singer-songwriter hailing from Haslemere, Surrey. When not performing with his group 'Skippy and the Smokers,' he opts for a more stripped-back and acoustic version of his songs and accompanies his vocals with either guitar or piano. He started to learn the guitar at the age of 10 and grew up listening to the likes of Oasis, The Rolling Stones and The Kinks. His eclectic taste in music has been influenced by his Dad and was fully exposed when, at the tender age of 11, he asked his guitar teacher to tab Bob Marley's 'Redemption Song' for him.
With a combination of poetic and intricate guitar picking, his songs conjure up a strong sense of nostalgia and warmth. He has penned lyrics for several of the songs of his good friends and fellow musicians Harry Whitty and Guy Sharpe. His main inspirations include the likes of George Harrison, Mac DeMarco, Bon Iver and The Smiths.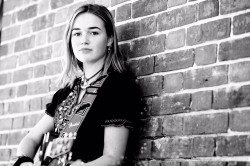 click to enlarge
I don't go a day without fiddling on my guitar or piano, coming up with new lyrics or challenging my voice to do things I don't expect it to be able to do. My passion to perform started at an early age and was noticed by a number of people which lead to getting key solos and singing parts in the school choir and other theatre companies. I have achieved my Grade 6 classical singing but realised a while back that my true passion for singing and playing the guitar lies with singer song writing rather than the style I had been learning. My main idols: Melody Gardot, Tracy Chapman, Squeeze and Bob Marley have inspired me to write the music I have despite the variety of genres! Over the past 2-3 years, I have been able to take my song-writing and singing to the next level. Performing in every concert I can, being a core member of the singer songwriter group and writing collaboratively as well as on my own. Recently, I have performed in several gigs in local pubs, as well as being invited by 'The Leaky Buckets', a band from Lewes, to sing and play a handful of my own songs as an introduction to their concert. It was a fantastic experience and I hope to do many more of this type of thing in the future to get my songs heard and explore different ways of performing. I have already recorded two songs on school albums for charity, one with ove­r 1500 streams on Spotify and the more recent one getting there. Currently, I am keen to get my music equipment set up at home so I can start recording, editing and tweaking my own music, and carry on performing in as many different venues as I can so that I am noticed by people around the area or possibly further. When I write, every lyric comes from the heart and if I can't relate to or haven't experienced what I'm writing about then it is difficult to make it flow. As an artist, I want to be different to other people, to come up with something new that will get other people interested or turn their heads and have a reason to get further with doing what I love!
Spotify – Elo Quitmann: I Live Mine, Daisy and Back on Track