The Grey Lady Music Lounge, Sunday 12th August 2018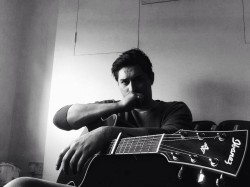 click to enlarge
Jack Leon Mackey is a singer songwriter from Tunbridge wells Kent. He has been performing for 6 years with bands and performing solo. The style of music he has adopted is a fusion between Jamie T and Alex turner. You can find his music on sound cloud, and he hopes to release an E.P in late 2014.
He has previously been in a band from Tunbridge wells named "Stray Dogs" from which he still likes to incorporate some of the songs into his set.
Look him up on Soundcloud for free downloads and constant updates.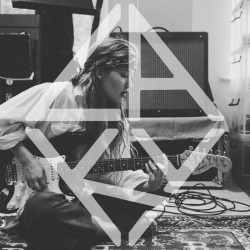 click to enlarge
With her clever lyricism, raw maturity and laidback pop with folky undertones, LAKY, previously known as Kyla Stroud, is sure to charm you. Taking inspiration from eclectic 70s and 80s music, including classics like Earth Wind and Fire, Joni Mitchell and even Dolly Parton, as well as more current names such as Jade Bird, Christine and The Queens and John Mayer, LAKY has created her very own sound and is about to explode on the scene. Keep your eyes peeled!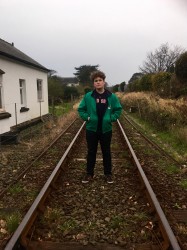 click to enlarge
Skippy Gonzalez is a 17-year-old singer-songwriter hailing from Haslemere, Surrey. When not performing with his group 'Skippy and the Smokers,' he opts for a more stripped-back and acoustic version of his songs and accompanies his vocals with either guitar or piano. He started to learn the guitar at the age of 10 and grew up listening to the likes of Oasis, The Rolling Stones and The Kinks. His eclectic taste in music has been influenced by his Dad and was fully exposed when, at the tender age of 11, he asked his guitar teacher to tab Bob Marley's 'Redemption Song' for him.
With a combination of poetic and intricate guitar picking, his songs conjure up a strong sense of nostalgia and warmth. He has penned lyrics for several of the songs of his good friends and fellow musicians Harry Whitty and Guy Sharpe. His main inspirations include the likes of George Harrison, Mac DeMarco, Bon Iver and The Smiths.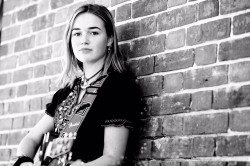 click to enlarge
Elo is a 16 year old singer songwriter from East Sussex; a pianist and an acoustic guitar player.
Lyrics mean everything to Elo, having been brought up on a cocktail of music from Squeeze, Bob Marley and Tracy Chapman, to Lily Allen and Jake Bugg.
Elo is studying at Eastbourne College and has been playing at the Grey Lady for almost a year now. Elo gigs in local pubs, she opened at the 'Local and Live' festival in Tunbridge Wells, played at the infamous Pizza Express in Maidstone and is looking forward to playing at events and festivals throughout 2019.
Elo has several songs on Spotify including her most listened to song 'I Live Mine'. Many more originals to follow as she takes her obsession a little further!