The Grey Lady Music Lounge, Sunday 15th October 2017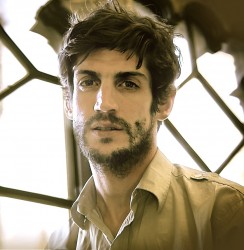 click to enlarge
The music of former Smoke Feathers singer Matthew Falloon has been compared to Paul Simon and Jackson Browne by Uncut magazine, his songwriting has been praised as "exceptional" by Maverick magazine, and BBC Radio 2's Janice Long says he is "brilliant". His new album Do No Harm has been championed by BBC 6 Music's Chris Hawkins and was named best album of the year so far by The Very Thing blogger Simon Rickards. An accomplished guitarist and singer, Matthew has performed live on national TV and radio, toured the UK, Europe and the Caribbean, and played live with Dodgy, Natty, Shura, Blue Rose Code, Hiatus, Samantha Whates and Charlene Soraia. You can find his music on iTunes, Spotify, Bandcamp, Amazon and Apple Music.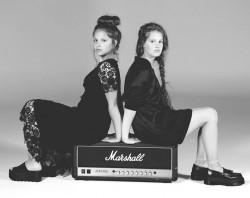 click to enlarge
Freddie and Charlie Frampton, born, raised and home educated on the Orkney Isles, have always had a love for music.
From a young age they began performing with their parents in their family band and have continued on as a duo, developing their songs and performing around the country.
Charlie is now studying musical theatre at The Brit School, Freddie focuses her time on songwriting and they both play a large range of musical instruments.
In February 2018 they reached the final 10 of the BBC Young Folk Awards and were able to join other young musicians for a weekend in the Lake District.
They are currently in the process of recording their songs to produce their first album and hope to release that some time in the near future.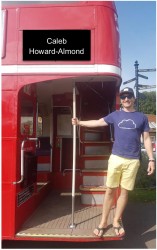 click to enlarge
Caleb is a singer-songwriter who cut his guitar strings on the mean streets of rural Kent, and now plays them out on the hilly streets of Brighton.
He spent many great years playing along side some brilliantly talented musicians and friends in a band called D-FiNiTiVE.
And after going their separate ways, Caleb decided to try his hand at some solo work. Having built up a good collection of songs, he has been dazzling audiences up and down the the South East for a good few years now. With influences ranging from Coldplay to Nile Rodgers and many in-between, a real love of the 'Brit-Pop' scene and many old soul and funk records thrown in for good measure!
Occasionally Caleb is joined on stage by some friendly old faces of former bands, mixing in a few old "HITS" and new tracks to keep things interesting!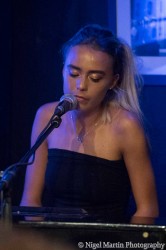 click to enlarge
Imy Laurie is a eighteen year old singer song writer who has been singing at various open mic gigs since she was twelve and also furthered her musical instrument abilities in guitar and piano. From her classical training at school, Imy has achieved all of her singing grades, but she has found her interest lies in a folk and acoustic style of singing which was inspired from artists such as Laura Marling and Ryan Adams. Her heartfelt songs and unique singing tone is what makes her distinctive as she aspires to succeed in her music ambitions as she begins at BIMM Bristol in September to start her vocals degree and continue trying to develop her talent.