The Grey Lady Music Lounge, Sunday 17th September 2017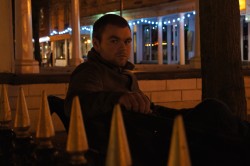 click to enlarge
Ashley Evans is a singer-songwriter from Tunbridge Wells. He writes songs about events in everyday life which haunt, inspire and obsess him. With a talent for combining soulful themes with well-crafted melodies, his powerful vocals create memorable, emotive tunes.

His love for music started at an early age when he wore out his dad's original 'Sergeant Pepper's' LP. He attributes his distinctive melodic sound and thought provoking lyrics to a teenage bedroom immersed in the sounds of the biggest and best guitar bands of the 60's and of a well established love for Oasis, Stereophonics and Blur. More recent inspiration has sprung from listening to Doves, Ryan Adams and Ed Harcourt.

All of these musical signposts merge to form the backdrop for Ashley's music coupled with a fascination with love, mortality, people-watching and on occasion inspiration from Jack Daniels.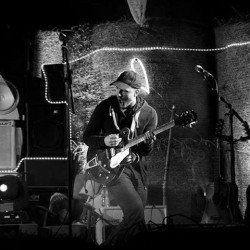 click to enlarge
"Steffan James, a singer songwriter with a great voice for blues and acoustic music" - Wild Acoustic.com "Music that makes you feel something" - Best of British Unsigned
Steve "Steffan James" McCormack, a South London-based singer songwriter, found his sound travelling the USA. Heavily influenced by the blues and acoustic world of California, he has toured the world as a guitarist, singer and songwriter for many an act. In late 2012 he started work on his own solo project.
The first two singles "Inside Out" and "She Knows" gained a lot of independent radio play in The States and across Europe and his debut album "The Truth" is available on iTunes.
He has been touring relentlessly across the UK gaining supporting and accompanying musicians, sharing the stage with Josh Doyle, Joan Armatrading, Charley Blue, Bela Takes Chase and many others. His new ep is "Barricade", featuring an amazing live band of musicians, Charlotte "Charley Blue" Andrew, Steve Bassett, Andrew Vickery and Ashley Rushman.
Hitting the road again in 2015; keep your eyes peeled.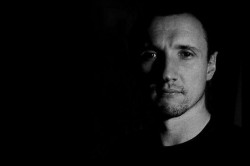 click to enlarge
Paul writes, records and performs songs and instrumentals that soak up influences of pop music, electronic, film soundtrack, classical and jazz genres. He can be found either performing stripped back arrangements of songs for vocal and piano, or programming synthesizers and sequencers for epic pop productions. Having spent previous years performing with a variety of line ups covering soul, jazz, classical, electronic and pop music in the North of England, Paul now resides in Kent writing and producing music for dance education, creating home studio electronic pop and now performing as a vocal and piano player with original songs and eclectic cover arrangements.