The Grey Lady Music Lounge, Tuesday 21st March 2017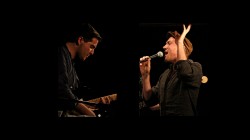 click to enlarge
​Harley & Woods is the collaboration of singer/​ ​songwriter Jez Harley and guitarist Sam Woods.​ Their music​ is described as a soulful fusion of blues, funk and americana. The pair met whilst studying music together at University and it quickly became clear that they shared similar influences, taste and ideas. Since starting this project they have played together in many UK venues and even embarked on a trip to New Orleans, where they performed together at the French Quarter Festival​​​​.​ You can see them as a duo or with their electrifying 6 piece band featuring some incredible musicians including Phil Scragg (bass), Pete Wheeler (drums), Josh Roots (keys) and James Penny (saxophone/ flute). ​To listen to their music and stay updated on gigs/ recording sessions please visit their website.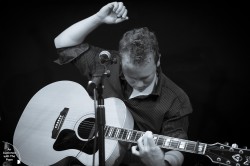 click to enlarge
Alex Beharrell is one musician not to be missed. Whether he's gigging solo or with 'The Alex Beharrell Band', he is certainly a big noise in the Kent music scene.

Armed with his jumbo Guild acoustic and one of the most powerful vocals in Kent, Alex's eclectic mix of songs have wowed thousands over the years. Bringing influences from all genres including blues, folk, reggae and jazz. Alex loves performing and with each set he continues to expand his repertoire of songs.

2013 has proved a very successful year. Along with his band he has played multiple festivals and has been lucky enough to have had radio airtime on the BBC several times.

Alex currently has released two albums, the debut 'White and Grey' and the second 'Bottled Up', which have both been received well. This has lead to the greatly anticipated third album which is currently being recorded and will be ready for release in Spring 2014.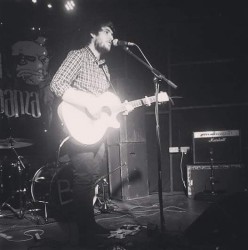 click to enlarge
Paul Monham is a self taught guitarist and singer/songwriter from Kent. Although Paul has been a member of the alt. rock band The Lucky Andersons for several years, his solo material is relatively new. That said, Paul has had plenty of experience playing in a live enviroment having performed all over the south east of England and London. Inspiration for his songs is drawn from several different genres - from brit-pop to hip-hop - and he sometimes uses a loop pedal to give his live performance a fuller sound.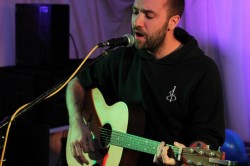 click to enlarge
Joe is the singer-songwriter behind popular local acts "Cyrano" and "The Ackerleys". His style combines rich vocals, poignant lyrics, catchy melody and folk/rock acoustic guitar. At the end of 2012, Joe toured with Level 42 backing Dan Clews. This included playing to full house at the Royal Albert Hall! He has just finished an album with Cyrano which will be released this year. He is also busy working on The Ackerleys first record. His solo set includes some brand new material plus a few stripped down Cyrano songs. Influences include – Elbow, The Beatles, Dawes, Jeff Buckley, Rufus Wainwright, Scott Matthews, Pearl Jam, Crowded House and Radiohead.